2.55 carat natural unheated oval cut peach sapphire (Sri Lanka) with 0.46c diamonds
Marigold
Regular price
$4,937.00 USD
Regular price
Sale price
$4,937.00 USD
Unit price
per
Sale
Sold
Share
supports FAIR trade Artisanal and Small-scale Mining (ASM)
View full details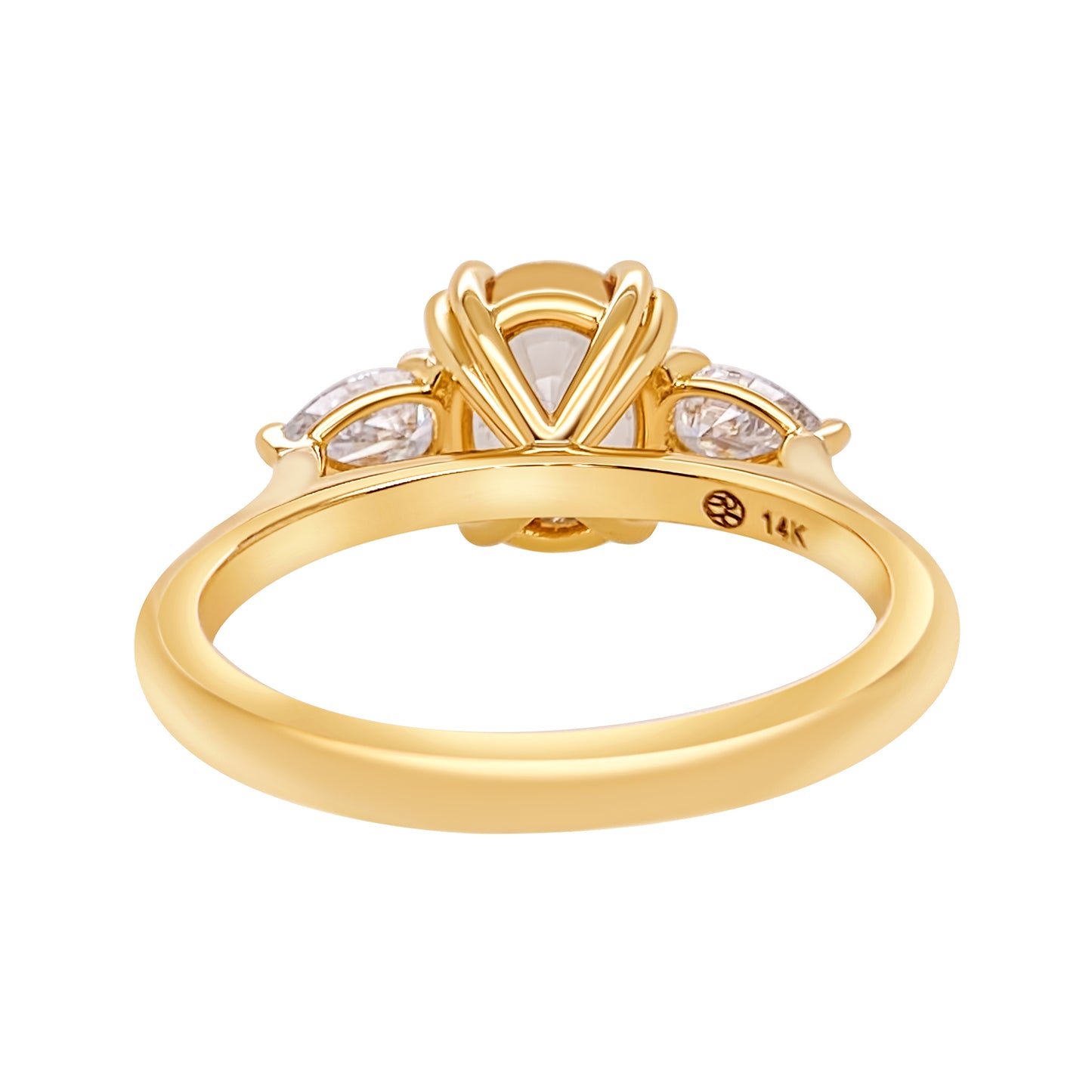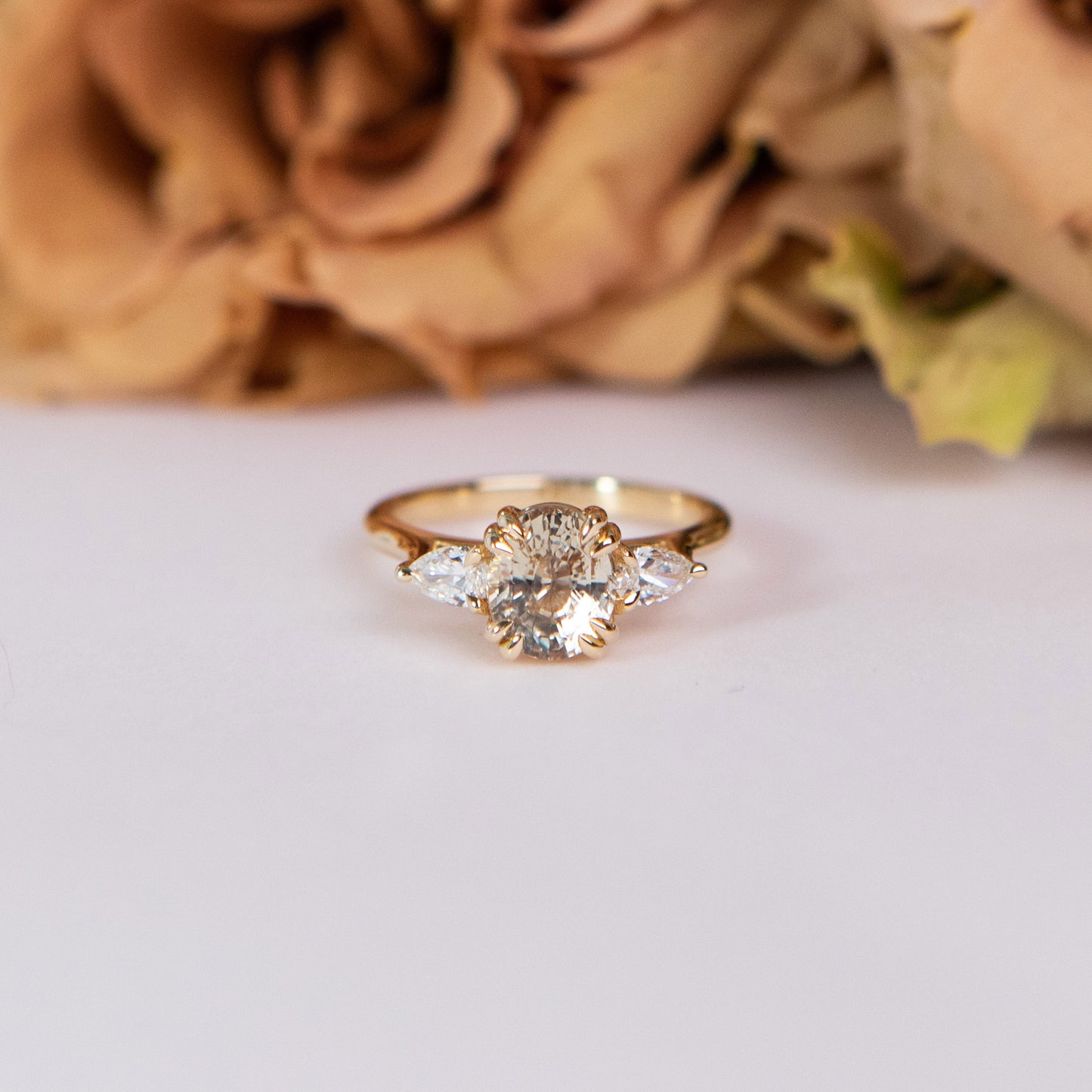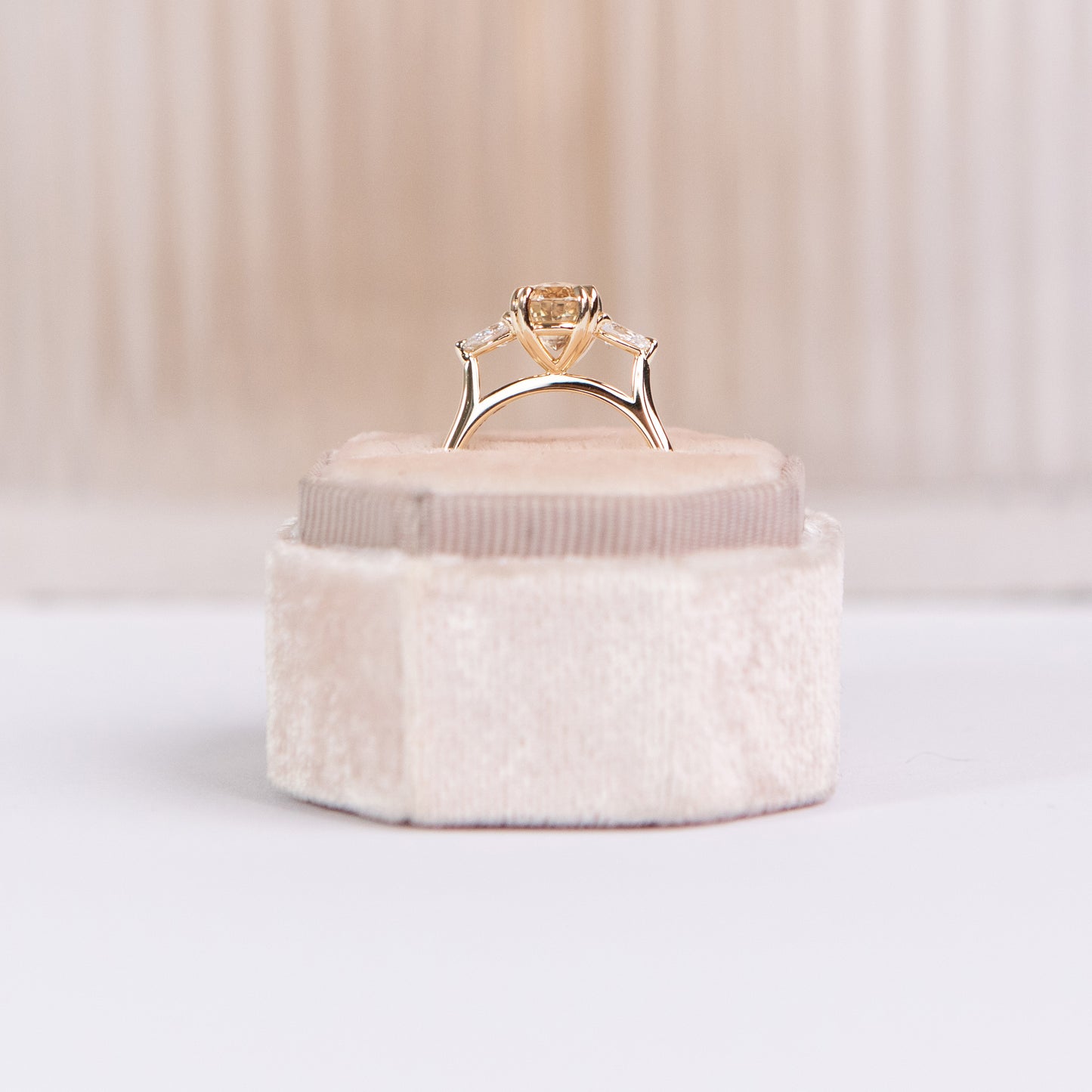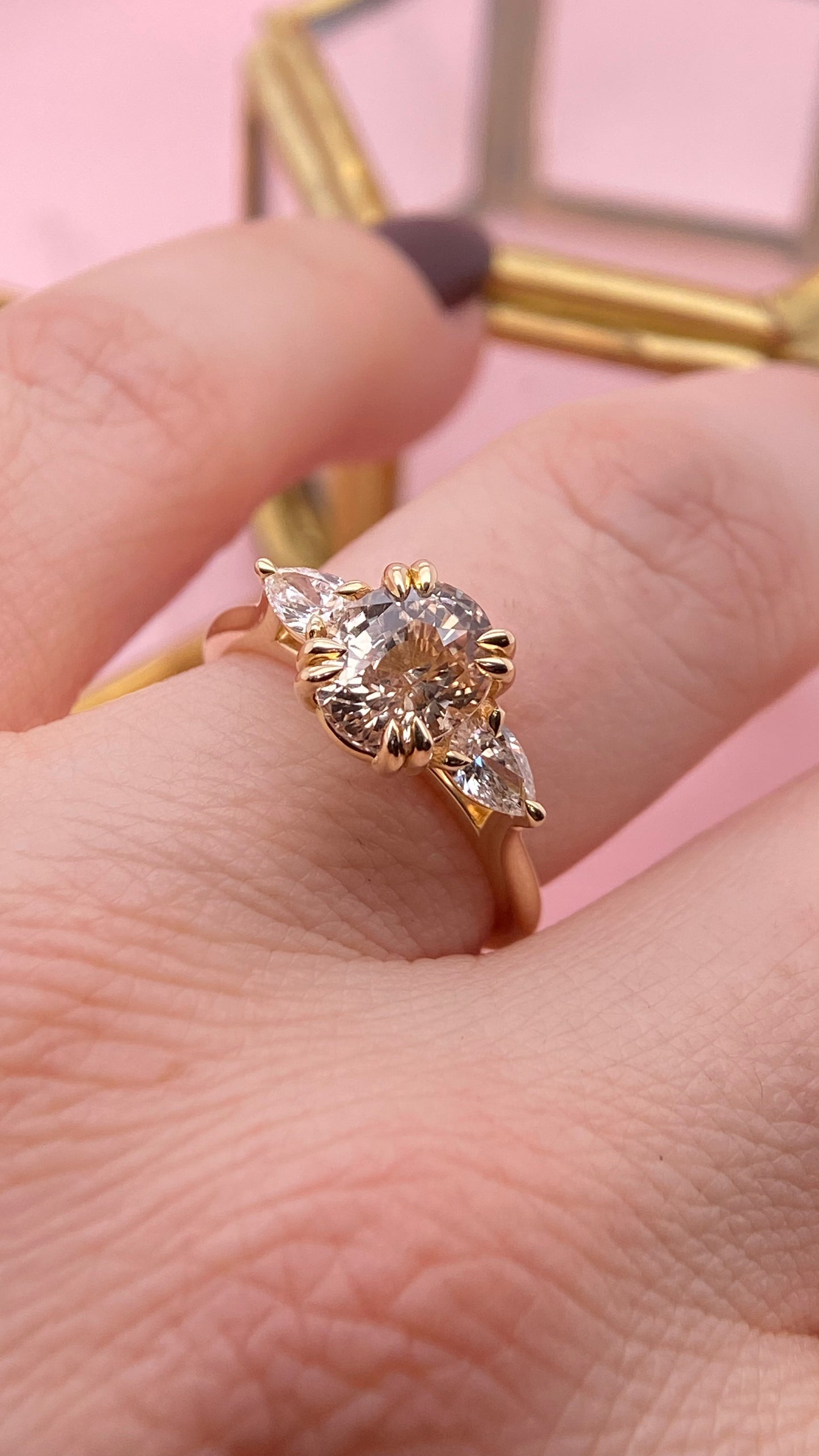 Sapphire, Spinel, Diamond, Ruby Rings
Regular price

$2,811.00 USD

Regular price

Sale price

$2,811.00 USD

Unit price

per

Regular price

$1,614.00 USD

Regular price

$1,899.00 USD

Sale price

$1,614.00 USD

Unit price

per

Regular price

$3,517.00 USD

Regular price

Sale price

$3,517.00 USD

Unit price

per
Contour bands
Regular price

From $760.00 USD

Regular price

$912.00 USD

Sale price

From $760.00 USD

Unit price

per

Regular price

$760.00 USD

Regular price

Sale price

$760.00 USD

Unit price

per

Regular price

$1,064.00 USD

Regular price

Sale price

$1,064.00 USD

Unit price

per

Regular price

$904.00 USD

Regular price

$1,064.00 USD

Sale price

$904.00 USD

Unit price

per

Regular price

From $1,519.00 USD

Regular price

Sale price

From $1,519.00 USD

Unit price

per

Regular price

$1,162.00 USD

Regular price

$1,292.00 USD

Sale price

$1,162.00 USD

Unit price

per

Regular price

$1,162.00 USD

Regular price

$1,292.00 USD

Sale price

$1,162.00 USD

Unit price

per

Regular price

$1,064.00 USD

Regular price

Sale price

$1,064.00 USD

Unit price

per

Regular price

$1,162.00 USD

Regular price

$1,368.00 USD

Sale price

$1,162.00 USD

Unit price

per

Regular price

$1,221.00 USD

Regular price

$1,436.00 USD

Sale price

$1,221.00 USD

Unit price

per

Regular price

$969.00 USD

Regular price

$1,140.00 USD

Sale price

$969.00 USD

Unit price

per

Regular price

$1,216.00 USD

Regular price

Sale price

$1,216.00 USD

Unit price

per

Regular price

$904.00 USD

Regular price

$1,064.00 USD

Sale price

$904.00 USD

Unit price

per

Regular price

$1,519.00 USD

Regular price

Sale price

$1,519.00 USD

Unit price

per

Regular price

$836.00 USD

Regular price

Sale price

$836.00 USD

Unit price

per
Vintage inspired styles
Regular price

From $1,254.00 USD

Regular price

Sale price

From $1,254.00 USD

Unit price

per

Regular price

$684.00 USD

Regular price

$760.00 USD

Sale price

$684.00 USD

Unit price

per

Regular price

$2,089.00 USD

Regular price

Sale price

$2,089.00 USD

Unit price

per

Regular price

$1,221.00 USD

Regular price

$1,436.00 USD

Sale price

$1,221.00 USD

Unit price

per

Regular price

$2,279.00 USD

Regular price

Sale price

$2,279.00 USD

Unit price

per
Timeless classic styles
Regular price

$3,418.00 USD

Regular price

Sale price

$3,418.00 USD

Unit price

per

Regular price

$1,519.00 USD

Regular price

Sale price

$1,519.00 USD

Unit price

per

Regular price

$2,431.00 USD

Regular price

Sale price

$2,431.00 USD

Unit price

per

Regular price

$10,367.00 USD

Regular price

Sale price

$10,367.00 USD

Unit price

per

Regular price

$3,133.00 USD

Regular price

Sale price

$3,133.00 USD

Unit price

per

Regular price

$2,811.00 USD

Regular price

Sale price

$2,811.00 USD

Unit price

per
Monthly Gemstone & Diamond Savings
Since 2020, EG Bespoke has partnered with Misfit Diamonds Ltd to help procure and sell a range of natural diamonds and gems with unique features. Browse our Monthly Featured Collection and enjoy 10% - 15 % off all gemstones or diamonds included in the sale when purchased online.
SEPTEMBER's BIRTHSTONE is SAPPHIRE
SHOP SAPPHIRE'S at 10% (no code needed)
Made to Order & Custom Jewelry
Emily specializes in creating high quality, heirloom rings and other talismans for engagement, ceremony, anniversary and more. You may have some ideas and need assistance piecing them together. Designing a custom ring is a fun experience from start to finish read our FAQ page to learn more about the process.
Emily Gill
Founder EG Bespoke Ltd
EG Bespoke was founded by Emily Gill who resides in Toronto and spends time with family recharging creatively on Vancouver Island. She started working as a professional goldsmith 15 years ago, though she has enjoyed making jewelry and artistic pursuits her entire life. She has a BFA in Jewellery Design and Metalsmithing from NSCAD University. Her creativity and amiable spirit come forth in all her work and interactions, where she pours her heart into designs with high quality fine gems for clients to enjoy for a lifetime.
EG Bespoke has been featured in The Knot, Wedluxe, Wedding Bells, Rocky Mountain Blog, BlogTO, the Toronto Star, to name a few.
As a proud trans-friendly and LGBTQ2+ inclusive business, EG Bespoke Ltd is committed to serving all our clients with complete acceptance and love. Our passion for bespoke jewelry transcends boundaries, uniting us all in the celebration of individuality.